A preliminary gallery of nice images
Reciprocal space wilderness (ZOO)
There was a synchrotron LURE in Orsay, where we measured nice reciprocal fishes like this one: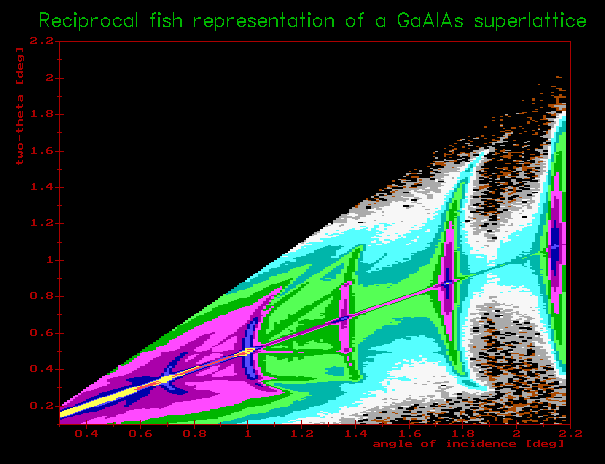 [Figure caption: X-ray reflectivity measurement of a periodic GaAlAs multilayer (angular representation, map produced by program PMGRAF). See the following papers for more information of the sample and the theory concerned: V. Holý, T. Baumbach, "Nonspecular X-ray reflection from rough multilayers", Phys. Rev. B49, 10668(1994).]
and there is a synchrotron ESRF in Grenoble, where we measured many others as well as E.T., Christmas tree, bananas, spiders and other objects were found living in the reciprocal space.
This above fish from an x-ray reflectivity synchrotron measurement is far from being a small equidistant grid: there are 189 scans with 21 to 397 points, and having 39501 points altogether). The above screenshot comes from my DOS graphics, and below it follows is a capture of OS/2 Presentation Manager terminal window of gnuplot: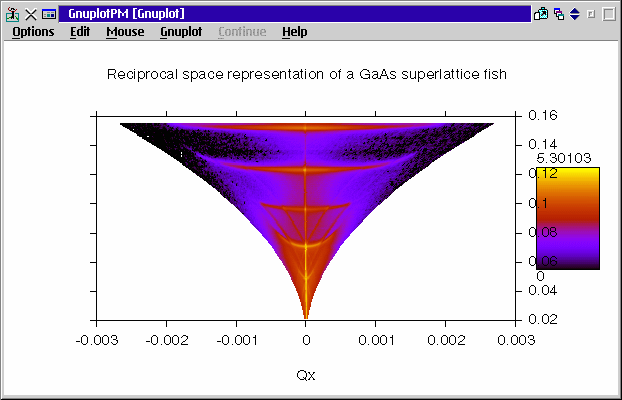 ---
Some hiking pictures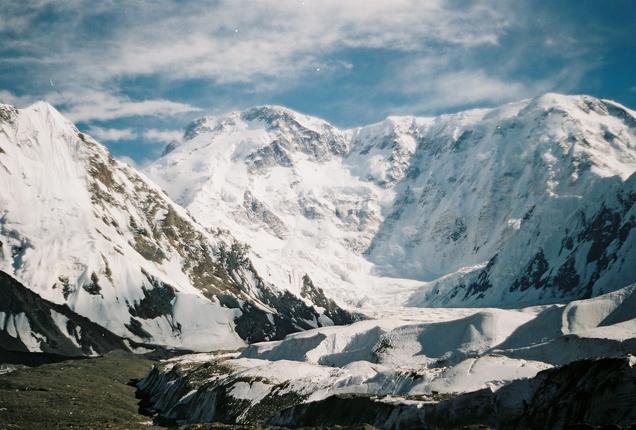 ---
Last change: August 2005