Research Team of Jiří Pacherník
Keywords
myocard, stem cell, cardiomyogenesis, specification of cardiomyocytes
Ongoing projects:
Stem cells are specialized group of cells which are capable of self-renewal and producing same type of cells, but also of differentiating, changing to a different, more specialized type of cell. They play an important role in growth and regulation of homeostasis of animals during their whole development. Study of mechanisms that are responsible for the origin and preservation of stem cells is essential for understanding of basic principles of normal and pathological development of animals.
In our laboratory as a model organism we use lab mouse (Mus musculus domesticus) and cell lines that are derived from it as well as some human cell line (mostly human induced pluripotent stem cells). Our experiments are performed on embryonic stem cells and cells that differentiate from them, where we mainly focus on cardiomyocytes.
According to up-to-date research, adult heart does not contain stem cells and its regeneration capacity is very limited. Therefore in case of big damage to myocardium, possible treatments are either whole heart transplantation or transplantation of cardiomyocytes that were prepared from stem cells in vitro. Ideal source for in vitro preparation of cardiomyocytes would be stem cells of myocardium. Cardiac progenitors, which transiently exist during the embryonic development could be considered as model for these type of stem cell. However, in the case of cardiomyocytes that are prepared in vitro, we must also take into consideration what type of cardiomyocytes were actually prepared.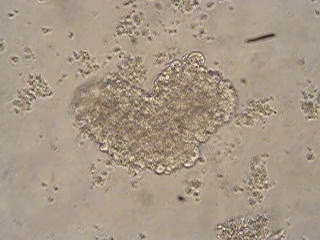 Our research is therefore mainly focused on preparation of myocardial stem cells, preparation and identification of different cardiomyocytes and providing answers to following problems:
Collaborations
Doc. Ing. Petr Humpolíček, Ph.D. Tomas Bata University in Zlin, Faculty of Technology, Polymer Centre
Doc. Mgr. Petr Vaňhara, Ph.D. Masaryk University, Faculty of Medicine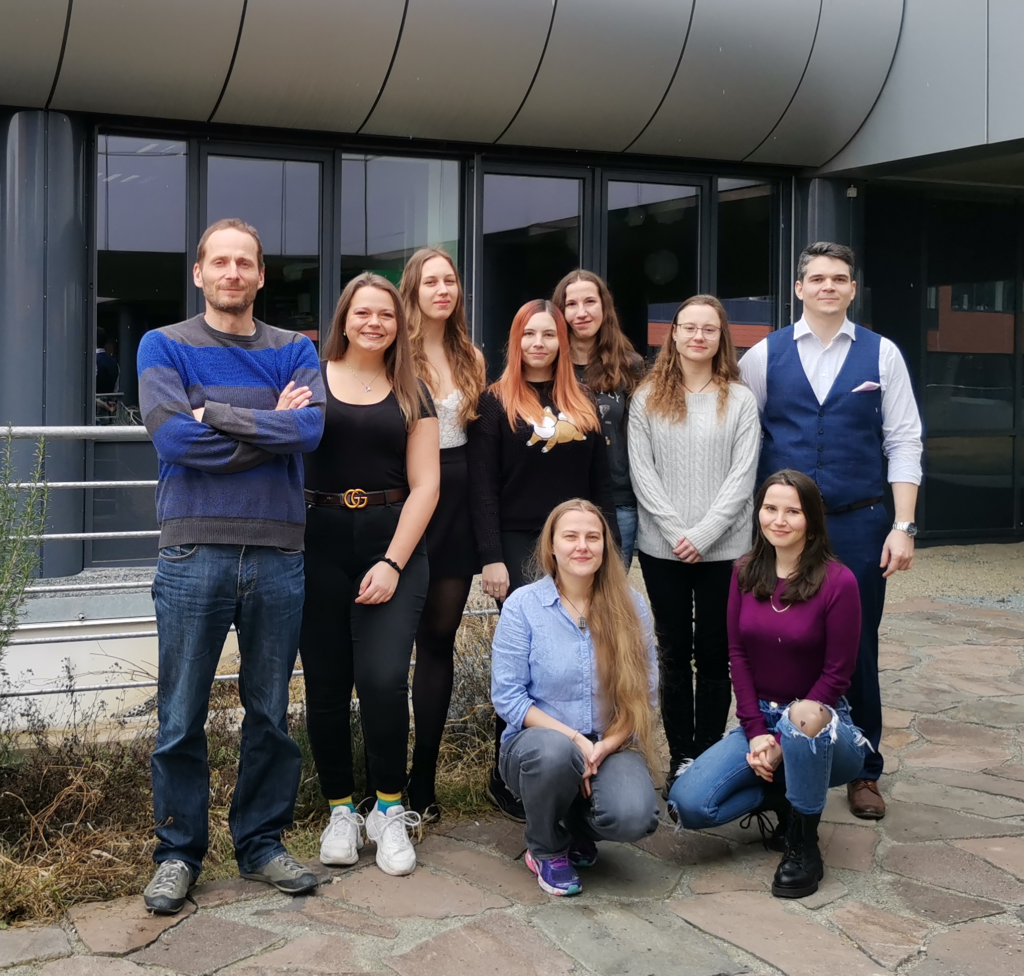 Research team:
Mgr. students:
Bc. students:
Alumni: