Mgr. Tomáš Gybel´, a doctoral student from the laboratory of prof. Vitezslav Bryja, won the prestigious Brno PhD Talent 2019 scholarship!
Tomáš succeeded with his PhD project "Molecular and Functional Analysis of Casein Kinase 1 Biology".
The scholarship is awarded by the city of Brno to talented doctoral students so that they can fully devote themselves to their scientific projects.
Congratulations!

🙂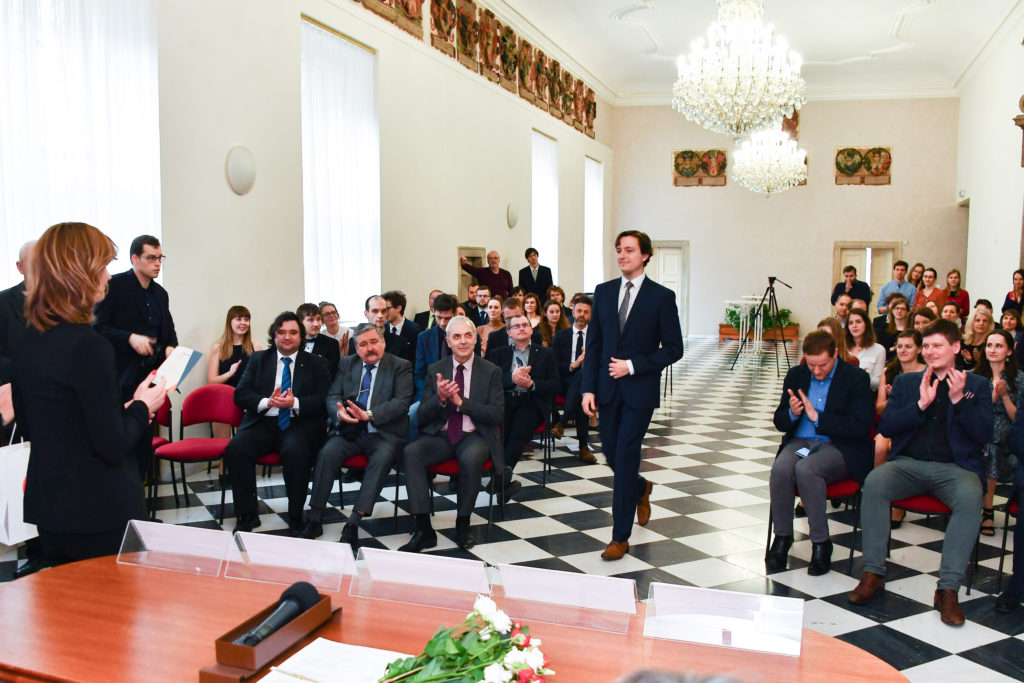 https://www.brno.cz/brno-aktualne/tiskovy-servis/tiskovy-servis-fotogalerie/a/brno-phd-talent-2019/