The casein kinase 1 enzymes (CK1) form a family of serine/threonine kinases with seven CK1 isoforms identified in humans. The most important substrates of CK1 kinases are proteins that act in the regulatory nodes essential for tumorigenesis of hematological malignancies. Among those, the most important are the functions of CK1s in the regulation of Wnt pathways, cell proliferation, apoptosis and autophagy.
In this review, we summarize the recent developments in the understanding of biology and therapeutic potential of the inhibition of CK1 isoforms in the pathogenesis of chronic lymphocytic leukemia (CLL), other non-Hodgkin lymphomas (NHL), myelodysplastic syndrome (MDS), acute myeloid leukemia (AML) and multiple myeloma (MM).
CK1δ/ε inhibitors block CLL development in preclinical models via inhibition of WNT-5A/ROR1-driven non-canonical Wnt pathway. While no selective CK1 inhibitors have reached clinical stage to date, one dual PI3Kδ and CK1ε inhibitor, umbralisib, is currently in clinical trials for CLL and NHL patients. In MDS, AML and MM, inhibition of CK1α, acting via activation of p53 pathway, showed promising preclinical activities and the first CK1α inhibitor has now entered the clinical trials.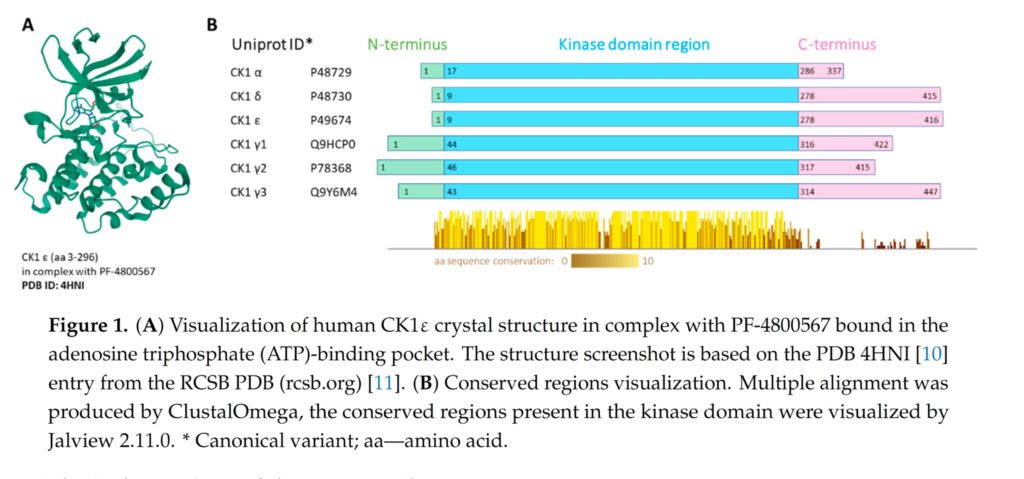 Authors:
Pavlína Janovská, Emmanuel Normant, Hari Miskin and Vítězslav Bryja