Selected scientists from Masaryk University were awarded for their outstanding research results and significant achievements in the field of research from 2019 to 2020 by the Vice-Rector for Research and Doctoral Studies prof. Šárka Pospíšilová.
Among the awarded successful scientists are prof. Vítězslav Bryja and Dr. Pavlína Janovská, who focus on Wnt signaling and its role in cell biology and in several malignancies, including chronic lymphocytic leukemia (CLL).
During the first stage of the discovery process, their data showed that the non-canonical Wnt signaling branch is one of the driving forces of CLL pathogenesis.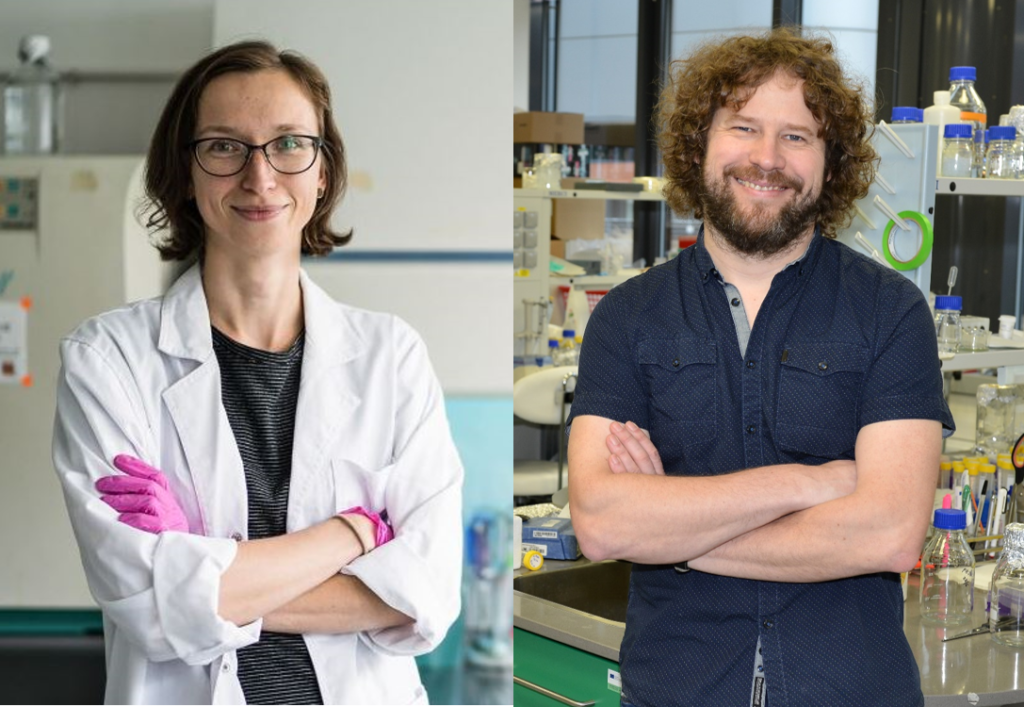 Later, they have managed to use specific inhibitors of this pathway to block the disease development in a well-described CLL mouse model. Finally, in collaboration with the colleagues from the MUNI Chemistry department, they have managed to develop novel small-molecule inhibitors of the pathway, which were shown to be effective in preclinical models of the disease and currently aim at clinical phases of testing to become a novel form of therapy for leukemia, lymphoma and other malignancies.
You can read more about their research on the website of the Bryjalab research group.
Congratulations! 🍾🎉
You can see the medallions of other awarded scientists here.