We are happy to announce that, from the next academic year (2021/2022), it will be possible to study Molecular and Cell Biology at our faculty in English! You can apply for this program of follow-up Master's studies from 1 January 2021.
Molecular and Cell Biology is a field of study investigating biological processes controlling behavior of living things by the study of molecules and their interactions in cells and tissues. It is unique in providing basis for all other disciplines of modern biology.
The aim of the program Molecular and Cell Biology is to offer the Master education to English-speaking students who completed the Bachelor studies of various fields in Biology. The curriculum is designed to explain principles of molecular and cell biology using various model systems – from microorganisms to plant, animal and human cells and includes both theoretical and practical courses.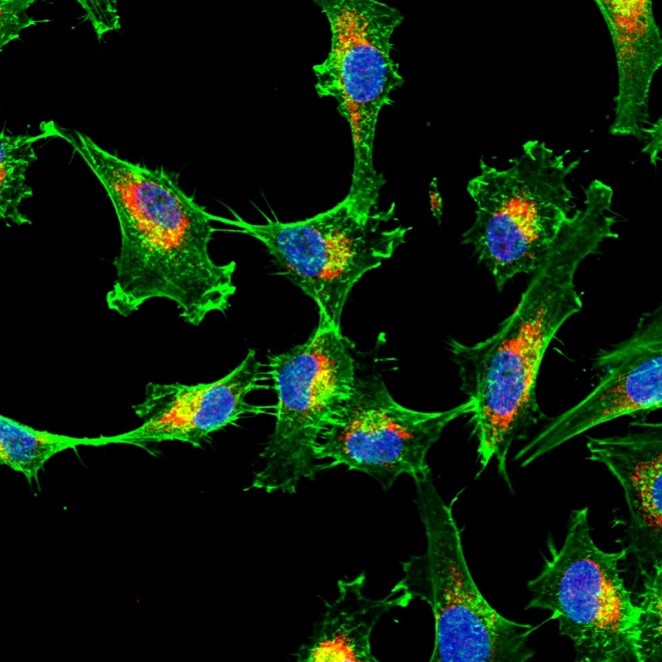 The graduates will be well prepared to apply for postgraduate studies in related Ph.D. programs or ready to get a job in basic or applied research institutes, universities or clinical laboratories.
The study takes place in full-time form in English. Tuition fees for this programme for the entire academic year are 3,000€.
Applications can be submitted from 1 January to 30 April 2021.
Entering exams will occur by online interview. The term will be determined by the Faculty headquarters. Successful applicants have to prove basic orientation in the field of molecular and cell biology at the Bachelor level.
You can find more information here, or you can take part in one of the planned online open-days, which will take place on Saturday 23rd and Tuesday 26th January 2021.